White Mountain Apache Tribe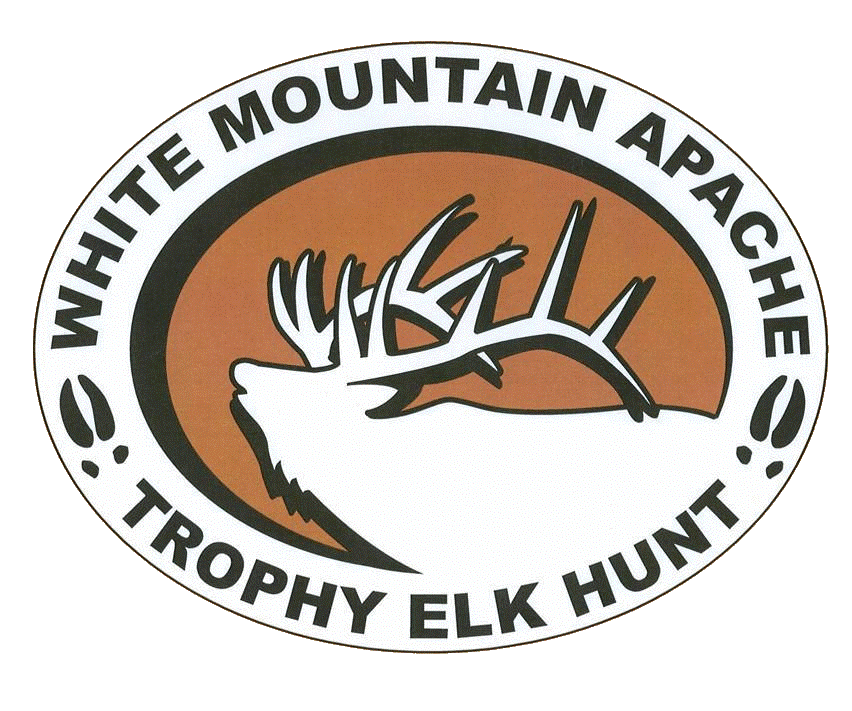 SEASON DATES:
November 3 through November 18, 2018.
LEGAL ELK/BAG LIMIT:
Cow, Calf, or Spike ONLY. A legal spike is defined as a yearling bull elk exhibiting a single antler beam on the right and left side of the skull without ANY points coming off of either beam. One (1) per tag.
NUMBER OF PERMITS: 25, issued by Special Draw (refer to Section A1.B.3.).
PERMIT COST/Application Fee: $425.00/$5.00.
PERMIT AVAILABILITY:
West End General Elk tags will be issued by Special Draw (refer to Section A1.D2.). Official draw applications will be available beginning July 31, 2018 at the Game & Fish Office in Whiteriver, on-line, by mail, or fax. Applications must be mailed or hand delivered to the Tribal Game & Fish office in Whiteriver and be post marked on or before August 17, 2018 with corresponding permit/application fees being paid at the time of application.
LEGAL TAKING DEVICE:
Any legal firearm as described in section R1.B.
UNITS OPEN TO HUNTING:
Units 9 and 11. Maps of the hunting area will be available at the Game & Fish office in Whiteriver.
SPECIAL REGULATIONS:
ALL HUNTERS MUST PRESENT PROOF OF HAVING SUCCESSFULLY COMPLETED AN APPROVED BASIC HUNTER SAFETY COURSE AT APPLICATION.
PERSONS ENTERING THE RODEO/CHEDISKI BURN AREA FOR THE PURPOSE OF HUNTING DO SO AT THEIR OWN RISK. IT IS HIGHLY RECOMMENDED THAT PERSONS HUNTING THIS AREA UTILIZE THE HIGHEST POSSIBLE GROUND FOR INGRESS, EGRESS AND PARKING. DUE TO THE POTENTIAL FOR FLASH FLOODING, PERSONS ENTERING THIS AREA FOR THE PURPOSE OF HUNTING SHOULD CONSTANTLY BE AWARE OF CURRENT AND POTENTIAL WEATHER CONDITIONS AND PLAN THEIR TRAVEL ROUTES ACCORDINGLY. THE TRIBAL GAME & FISH DEPARTMENT AND THE WHITE MOUNTAIN APACHE TRIBE ASSUMES NO RESPONSIBILITY FOR ANY PROPERTY LOSS, DAMAGE OR BODILY HARM INCURRED IN THIS AREA.
Valid West End Depredation General Elk tag holders may also purchase a Mountain Lion Depredation Combination Permit. See section G8.B for more details.
WEST END GENERAL ELK HUNT